About HIVEC
About Company Name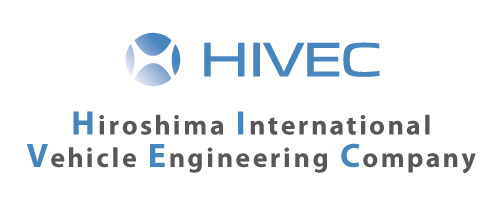 The company name HIVEC stands for "Hiroshima Automobile Development Company".
History of establishment and future development
In 2001, at the call of the city of Hiroshima, a study group was launched to establish a new company by automobile-related companies. In 2003, HIVEC Co., Ltd. was established under the slogan, "Hiroshima as an automobile development base in Asia."
The automotive industry is facing a global shortage of development resources, and development outsourcing is expanding. In addition, in China and India, which are emerging automotive countries, business is rapidly progressing from production to development.
HIVEC, which was born based on this trend, has a technical group with a track record of development in excellent automobile manufacturers and parts manufacturers concentrated in Hiroshima, and collectively handles the design, engineering, and prototyping of automobiles, especially derivative vehicles, all over the world. is an automobile development company that receives orders from global automakers.
About the logo

The round mark is in the shape of the H for Hiroshima, and the water color gradation expresses how HIVEC's technology will permeate the world.