Automotive development
Realizing Efficient massive Development Contracts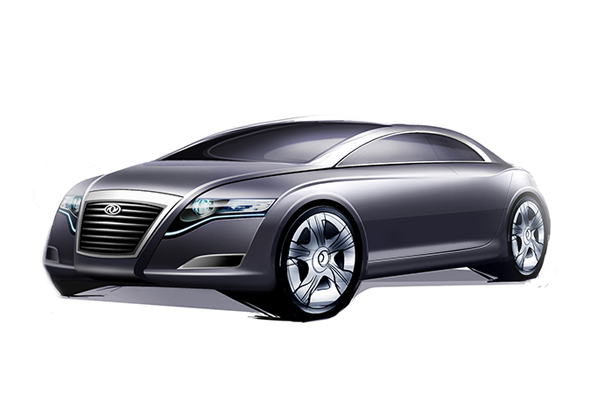 There are accumulate of proven technologies of automobile suppliers in the area of Hiroshima & Kanto, Engineers with excellent skill are working there. Combining our technology and know-how, we efficiently carry out all-inclusive consignment of automobile development through collaboration with latest IT facilities and manufacturers with proven track records.
Business Area
It is possible to integrated technology collaboration in works ranging from design to preparation for mass production tooling.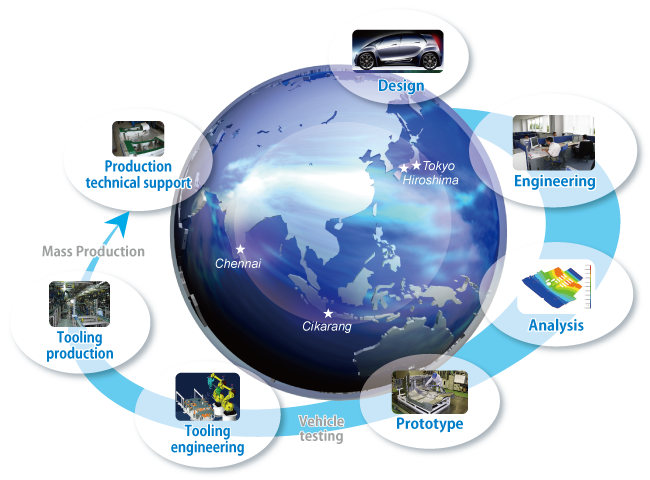 Development Capability
Development promotion
Schedule progress/adjustment
Design concept
Benchmark comparison, Competing car spec comparison
Cost management
Cost index comparison
Design finalization
Feasibility study
Package layout
Layout drawing, basic cross section
Component parts design
Detailed design
DFMEA
Failure mode and its effect analysis
CAE
Strength analysis, NVH analysis, Collision analysis, Flow analysis
3D modeling
CATIA-V5,NX,Pro-E,Solid MX,Auto-CAD
Production design
Production facility suitability study, press process setting
Development improvement
Defect area improvement activities and design changes
Production industrial technology
Productivity verification activities
Prototype design
Prototype parts/unit design
Prototype build
Production of prototype parts, etc.
Design Tools (Development Tools)
Efficient and smooth development is possible with various design facilities and tools.
CAD
NX,
CATIA-V5,
Solid Works,
iCAD MX,
Autodesk Inventor,
Autodesk AutoCAD,
Autodesk Alias
CAE
HyperMesh,
SimLab,
HyperCrash,
HyperView,
HyperGraph,
NX-Nastran,
RADIOSS,
AcuSolve
Design Tools
Assembly technical standards
―
Coating technology standards
Press technical standards
―
Tooling technology standards
―
Rough sketch of competitive car data
Plastic material standards