Railway vehicle development
Consistent process from planning to manufacturing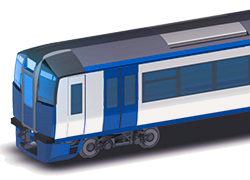 HIVEC started railway vehicle development business in 2005.
From design, CAE analysis, design to manufacturing, we make proposals based on automobile development methods, provide solutions in railway vehicle development, and secure competitive advantage.
Business area

HIVEC conducts a consistent process from 3DCAD-based design, design, analysis, and manufacturing in the development of railway vehicles.
Rail car design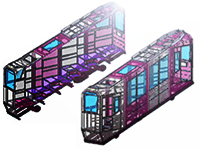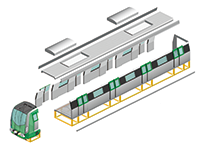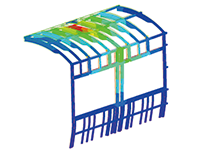 Today, in the railway vehicle industry as well, demands for shorter delivery times, standardization, and cooperation with overseas suppliers are progressing, and the need for 3D development is increasing from conventional 2D drawing-based development. In commissioned projects, we manage changes in design and development in accordance with ISO9001:2008, and we also provide high-precision 2D drawings based on 3D models.
In addition, please entrust us with press production, CAE analysis, and cost reduction proposals that make use of our automobile prototype and small-lot production know-how.
Rail car mockup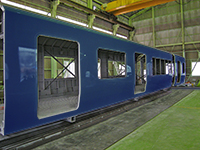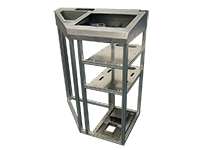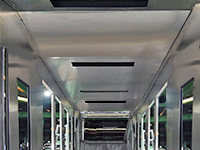 In the development process of railway vehicles, it is often necessary to verify and approve mockups that simulate actual vehicles. The purpose of mockup production is various, such as confirmation of design, visual evaluation, equipment operability, and maintenance.
HIVEC has extensive experience in the development of railway vehicle mock-ups, depending on the customer's purpose of use, budget, delivery date, and installation location.
We also perform 3D design (digital mockup) in mockup development, quickly visualize changes and ideas at the examination stage, identify problems, and support smooth decision making. In addition, in mock-up manufacturing, we will propose the optimal mock-up in cooperation with the prototype and small-lot production network.
Rail car design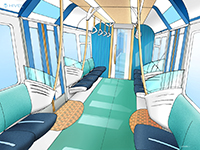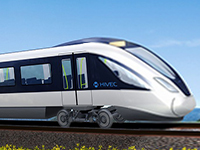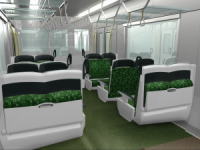 In the design of railway vehicles, we perform everything from surveys and concept planning to exterior and interior design based on 2D and 3D models. In terms of design, we handle styling studies and renderings based on initial surface models, as well as 3D solid models that fully reflect manufacturing requirements in collaboration with the design team.
It is also possible to receive a concept design and realize a high level of innovation.
Railway vehicle survey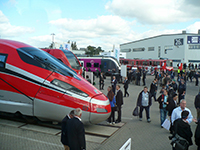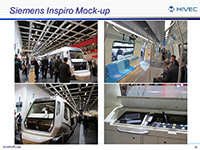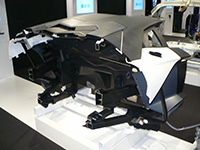 In the development of rolling stock, HIVEC does not simply apply automobile design methods, but also continuously researches and accumulates technological trends in rolling stock, such as by dispatching employees to railway technology exhibitions on a regular basis. increase.
We also conduct benchmarking of conventional vehicles and competitors' products, which is necessary at the initial stage of railway vehicle development and design, to ensure competitive superiority.
Railway vehicle development business Major clients
Kawasaki Sharyo Co., Ltd.
Hitachi, Ltd.
Mitsubishi Heavy Industries, Ltd.
Kinki Sharyo Co., Ltd.
Nippon Cable Co., Ltd.
West Japan Railway Technos Co., Ltd.
Hitachi Traffic Technology Co., Ltd.